Dreaming about your first post-Covid19 trip? We've got something for you: Welcome to Fifty Grande's Best of the U.S. Bucket List series. This is your one-stop travel guide to the best, most unique and quintessential experiences of a city, state or event. Want to know how to "do" Providence? We've got you covered. Curated by experts, vetted by in-the-know locals, this is all you need to have the best trip ever. If we've written a Bucket List, we recommend you go. If it's on this list, it's the best the city has to offer right now and if Providence isn't on your personal bucket list, add it! Consider this your one-stop answer to "What are the best things to do in Providence?"
Providence knows a thing or two about inspiration. When Roger Williams, a Massachusetts Bay Colony outcast, founded the city in 1636, he claimed he'd been led by divine inspiration. In 1772, fueled by patriotic inspiration, Providence citizens executed the first American military action of the Revolution. Today, artists, writers and performers continuously unearth creative inspiration in this thriving imaginative hub. It doesn't garner the same attention as nearby metropolises New York and Boston, but Providence overflows with history, natural beauty and artistic expression, an inspiration to visitors from around the world. 
That "aha moment" for a creative masterpiece or act of bravery doesn't always poof into existence. You have to know where to look. Here's your guide to refreshing your wayfaring inspiration and taking in Providence right now.
Spend an afternoon in Roger Williams Park
Roger Williams founded Providence as a bastion for religious freedom. Appropriately, the park that bears his name is a bastion for New England's wildlife and flora. At 427 acres, it includes a botanical center, a museum of natural history, a planetarium, a carousel village and even a casino. Its most popular attraction, however, is the Roger Williams Park Zoo, one of the nation's oldest, which contains more than 150 animals from around the world.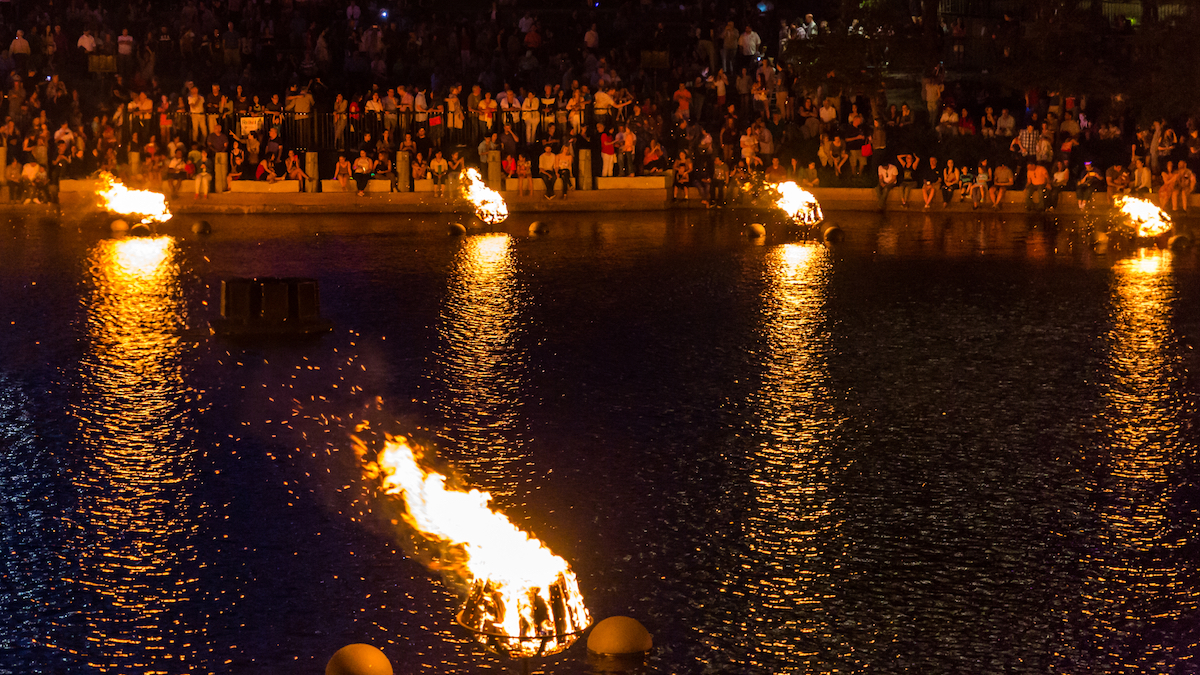 Catch WaterFire
In a town full of creativity, WaterFire is perhaps the most famous art installation. Picture this: 86 burning bonfires floating through Waterplace Park and downtown Providence alongside fire spinners, marching bands, dance troupes and other performers. WaterFire was conceived by Barnaby Evans in 1994 as a community experience that encourages togetherness and collective imagination, so the public can stroll along the river with the show. The best part? It's 100% free.  
Get Ready For Doughnuts
A lot of cities claim to have good doughnuts, but Providence stands out: The metropolitan area has more doughnut shops per capita than anywhere else in the country. Needless to say, Rhode Islanders are serious about their fried dough circles. Knead Doughnuts and PVDonuts are two of the most popular (and perennial competitors for the city's "best" doughnuts), but pop in to as many as you can when in town, including Allie's, Sans Gluten Artisan Bakery and Augusta St. Kitchen. 
Where to Stay: The Dean
Need accommodations? The Dean is Providence's go-to right now. It's a chic, stylish hotel in the heart of downtown. But it's not pretentious or overpriced. In fact, groups of travelers can book a dorm-style bunk room for a reasonable rate. A hangout spot for out-of-towners and locals alike, the building includes a locally sourced restaurant, a European-inspired cocktail lounge, a karaoke bar and a craft coffee shop. 
Take a Gondola Ride
Kinda touristy? Yup. But just go with it since whether you're up for a date night escape on the water or a historical tour of the city, you just can't beat a classic Venetian gondola ride. Bring your own beverages and hop on for a relaxing trip down a beautiful Providence river. La Gondola Providence accommodates couples, families and large groups. For a truly exhilarating river experience, book a ride during WaterFire. 
History Buffs Should Walk Benefit Street
Calling all history buffs. If you're looking for a walking tour of Providence's rich heritage, Benefit Street is the place. It runs along the east side of the College Hill neighborhood (home of Brown University) and it's lined with fascinating 18th-century architecture, including historically famous sites like the John Brown House, the Nightingale-Brown House and the First Unitarian Church of Providence. And if your goal is to get lost in words for an afternoon, hit the Providence Athenaeum, the nation's fourth-oldest library and famed hangout of literary superstars like H.P. Lovecraft, Sarah Helen Whitman and Edgar Allan Poe.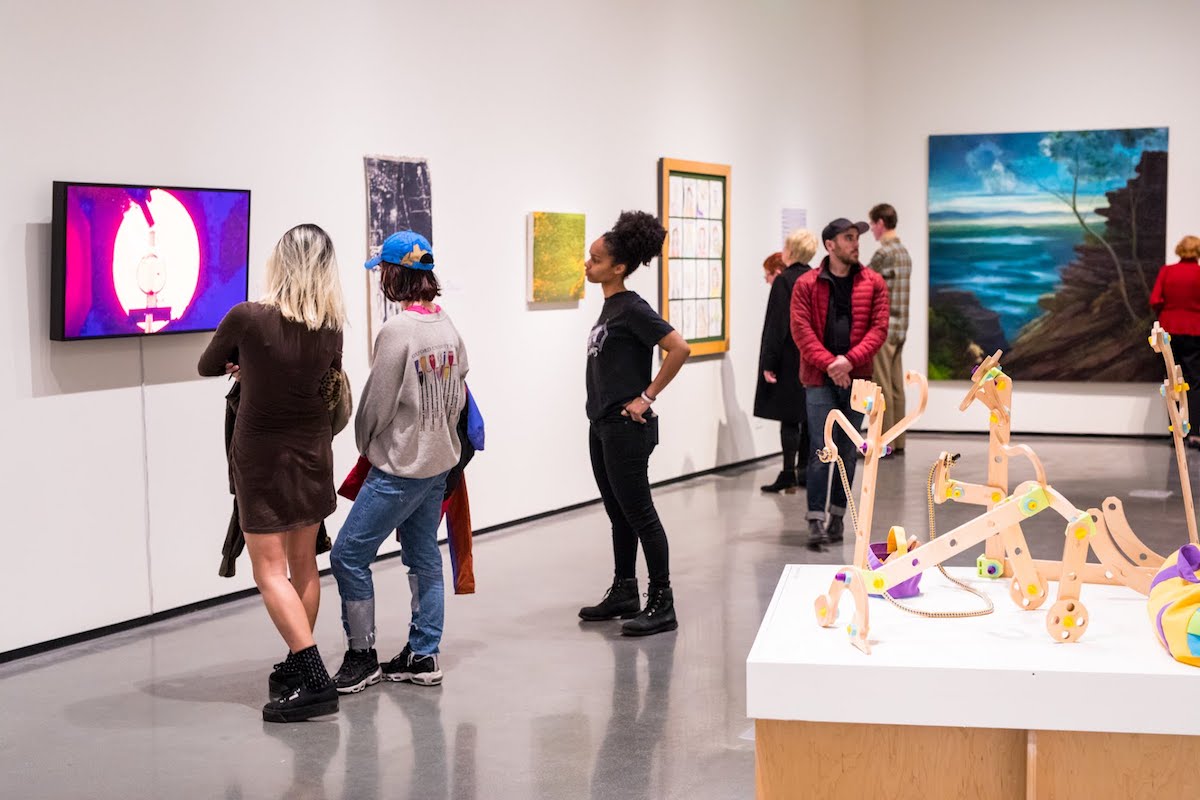 RISD Museum
Also along Benefit Street you'll find the internationally renowned Rhode Island School of Design Museum. It's home to more than 100,000 works from around the world, including artists like Monet, Picasso and Andy Warhol. With exhibits that span from ancient history to contemporary art, from paintings to costumes and textiles, the RISD Museum is a crash course in art history and media. 
Live Music Galore
It doesn't matter what kind of vibe you're after, Providence has a venue to match. One of the most well-known is the Columbus Theatre, which looks like an Italian palace and typically hosts folk bands, theater performances and occasionally films. If you prefer more of a "pinball and pool table" dive-bar aesthetic, head to Nick-A-Nee's, which hosts everyone who's anyone from the local music scene. And you can't talk about the Providence music scene without mentioning The Strand. Formerly Lupo's Heartbreak Hotel, this legendary venue has booked big names in every genre, including Johnny Cash, Notorious B.I.G., the Strokes, Kings of Leon and Kendrick Lamar.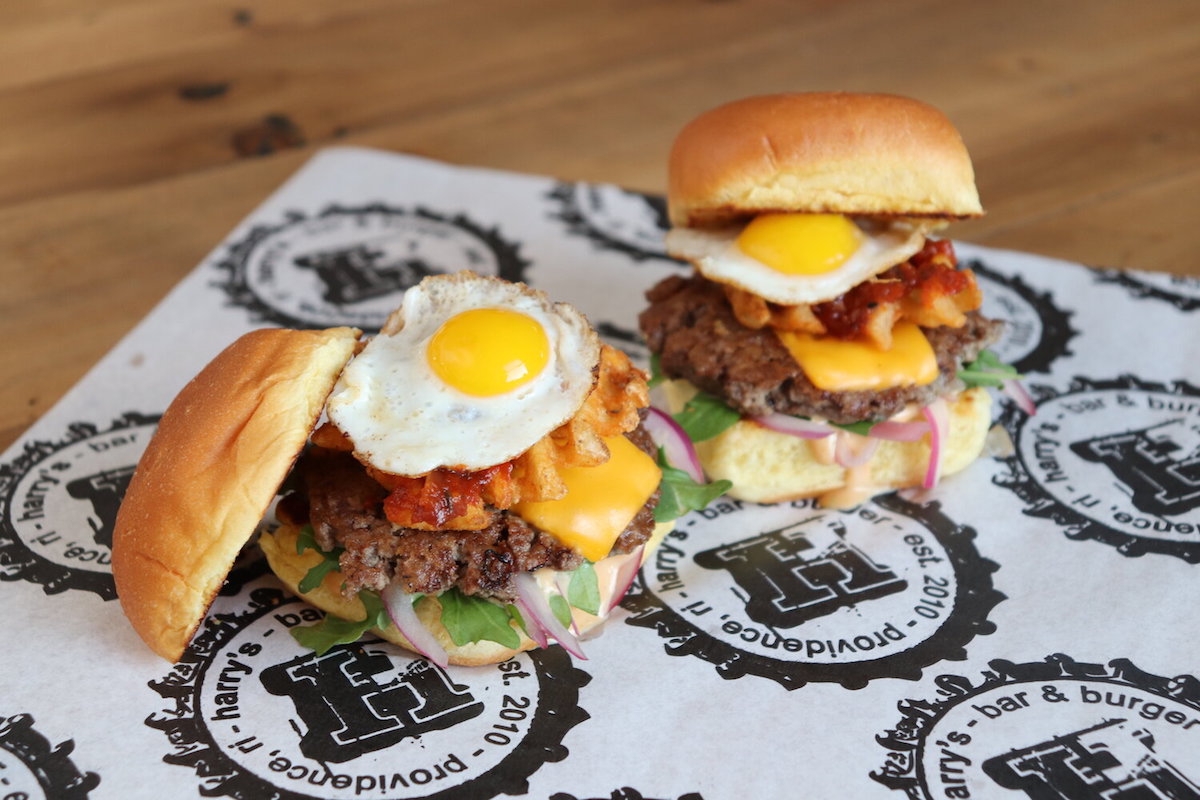 Get a Burger at Harry's Bar & Burger
Sometimes you just crave a burger, and you'd be hard-pressed to find a better one in Rhode Island than at Harry's Bar & Burger. It's racked up lots of awards and has plenty of clout among America's burger connoisseurs. But Harry's isn't the only top-notch burger joint in town. For a real down-home burger showdown, compare the meaty creations at Luxe Burger Bar and Providence Burger Bar.
Check Out The Arcade
What began as a shopping center in 1828 has since evolved into an entire residential ecosystem. The nation's oldest indoor shopping mall now contains 48 microloft apartments, retail outlets and a coffee shop/whiskey bar. Plus, it features some of the city's most interesting architecture, so it's a must-see for both history enthusiasts and shopaholics.
Where To Drink: The Avery
After a long day of sampling doughnuts and analyzing art, you might have the urge to kick back and sip something strong. Cozy up in the swanky velvet-and-leather-clad corner at the Avery, a speakeasy-style bar that goes big on ambiance and classic libations. Stop in for pre-dinner drinks or a nightcap. 
Visit Newport
You caught us – Newport isn't technically in Providence, but it's just a short drive (35 miles) away.  Perched atop the Narragansett Bay, it's perfect for a quick coastal getaway or a day trip to the beach. This "sailing capital of the world" is rife with harbors, beaches, clam shacks and awe-inspiring ocean cliffs. It's also home to several 19th-century mansions, most notably the Breakers, which served as the Vanderbilt family's summer home.